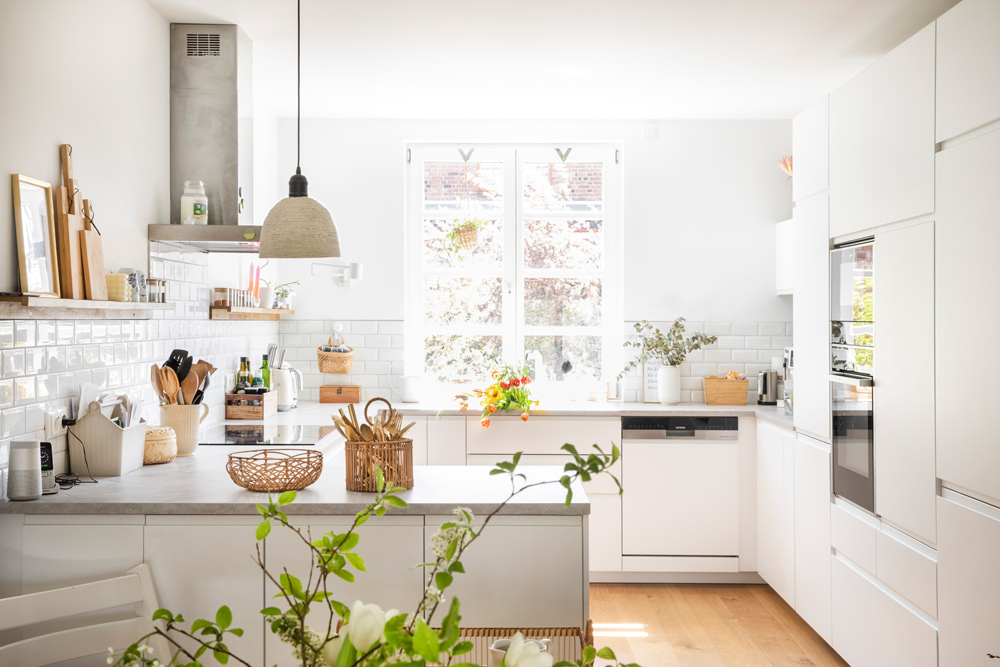 Springtime in Cherry Blossom Alley
3 years ago, Kathleen and Randy found a house by the green, rural outskirts of Hamburg in northern Germany. 
The house, built in 1928, was pretty run-down, but the two of them were not deterred and renovated it over the next three years with a lot of personal effort. 
Walls were removed, floors laid, the staircase was sanded, everything was insulated and an annex with access to the garden was built. 
In this way, they transformed a dark cave into a light-flooded family home. 
Here, within sight of a nature reserve it is a good place to live with their two children. 
The neighbourhood consists of small beautiful houses, large gardens, a nature reserve and an alley of dreamy cherry trees, which in spring are in full bloom. 
The children have many friends here and the children do play outside, and the school is within walking distance. 
All this is rural quality of life with the proximity to the city of Hamburg.

Photography: André Reuter
Styling: Miriam Hannemann
Country of origin: Germany
English text available on request
German Text available on request
If you are interested in this feature or if you have any questions, please contact us with this form or send an email to contact@andrereuter.com