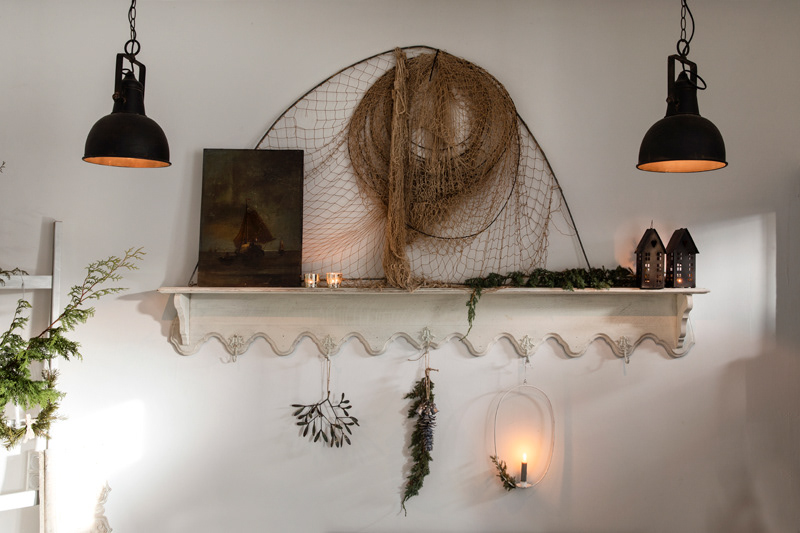 Feature available worldwide except Germany, The Netherlands
Not many people know the Schlei, Germany's longest fjord. Lot's of boats swaying along the coastline and giving this area a laidback appearance, 
kind of a relaxed feeling of constant holidays. In 2019, Christine and her husband bought a listed but run-down house from 1870. 
They renovated it from the ground up over the following two years. 
With a style of their own, a lot of personal effort and a special eye for detail, the two have created a retreat not only for themselves, 
but also for holiday guests. 
The townhouse now offering two bright holiday flats, as well as a café with an accompanying shabby chic homestore. 
The flats have been very tastefully furnished with Nordic antiques in vintage and shabby style, which Christine found in Denmark, 
at junk dealers and flea markets. 
The white colour palette, combined with different shades of grey, together with lots of candles do create a very special and cosy atmosphere 
at Christmas time. 
Then Christine decorates the entire house including the café during the festive season. 
Christmas was celebrated here for the first time with the whole family. 
The house has again become a special eye-catcher in the village.

Photography: André Reuter
Styling: Miriam Hannemann
Country of origin: Germany
English text available on request
German Text available on request
If you are interested in this feature or if you have any questions, please contact us with this form or send an email to contact@andrereuter.com