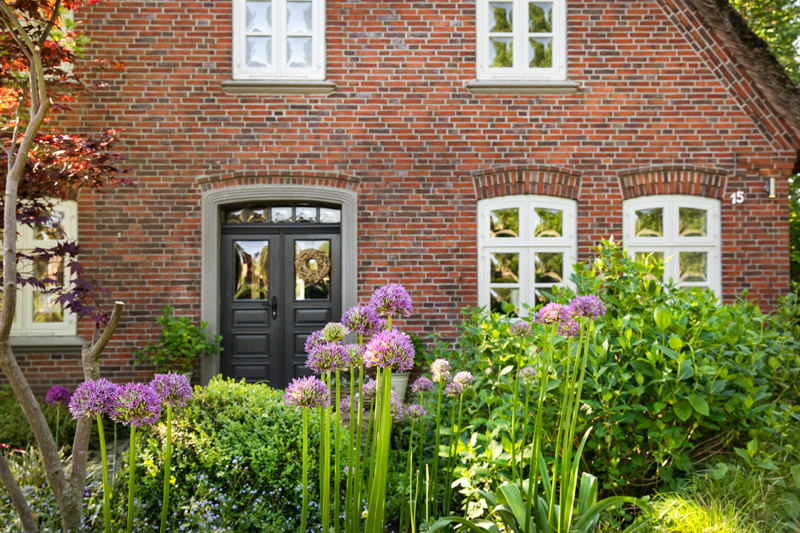 Feature available worldwide
The Garden Designers Home
Lara, Lukas and their dog Pelle are living in Schleswig Holstein, not far from the river Elbe, surrounded by a wonderful, wide landscape. 
In 2019, the couple bought the thatched-roof house from 1982, after discovering it during a long walk. 
The house hidden in trees- was in desperate need of renovation. 
With its completely overgrown property the new owners were delighted as to a garden architect this was more like an invitation to create a new project. 
The young couple - the creative garden enthusiast and the bank employee - have enough fantasy and they saw less the work ahead of them than the possibilities. 
So they didn't flinch for long and completed the major project of thatched roof house and dream garden in record time, of course with the help of the whole family.
 However, they will never be finished with their house and garden, they simply have too many creative ideas like an outdoor-kitchen and are already planning the next
 redesign.

Photography: André Reuter
Styling: Miriam Hannemann
Number of images: 72
Season: Summer
Country: Germany
English text available on request
German Text available on request
If you are interested in this feature or if you have any questions, please contact us with this form or send an email to contact@andrereuter.com