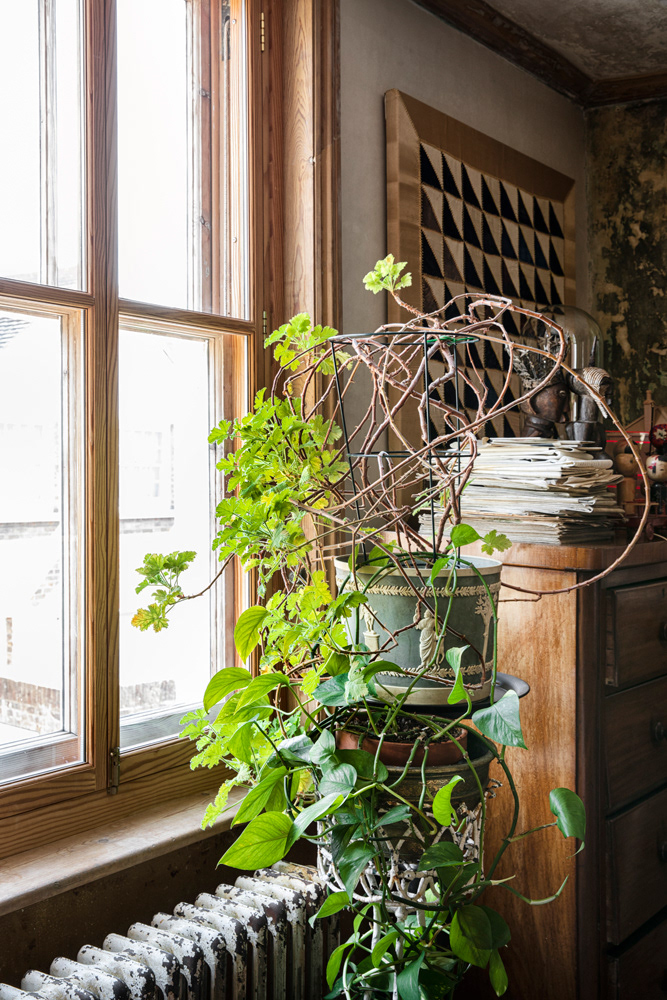 Feature available worldwide
Living in a curiosity box
Jane is a passionate artist and she has not only changed her profession as an archaeologist for her true calling as an artist, 
but also moved from London to a Georgian house on the south coast of England that hadn't been touched for 50 years and 
had layers of hundreds of years' worth of wallpaper, paint and carpets. 
The patina of this ancient house builds the perfect background. 
The search for a new home was inextricably linked to Jane's aesthetic vision and her ability to think outside the box. 
The Australian's background in archaeology has had a major influence on her artistic work, particularly in her fabric designs, 
which are inspired by ancient mark-marking techniques and patterns. 
Now, she lives her true life as an artist together with her husband Jonny, surrounded by collections of art, books, antiques, design classics and lots of greenery, 
in this quirky house, that unmistakably bears her signature.

Photography: André Reuter
Styling: Miriam Hannemann
Number of images:  79
Season: Summer
Country: United Kingdom
English text available on request
German Text available on request
If you are interested in this feature or if you have any questions, please contact us with this form or send an email to contact@andrereuter.com