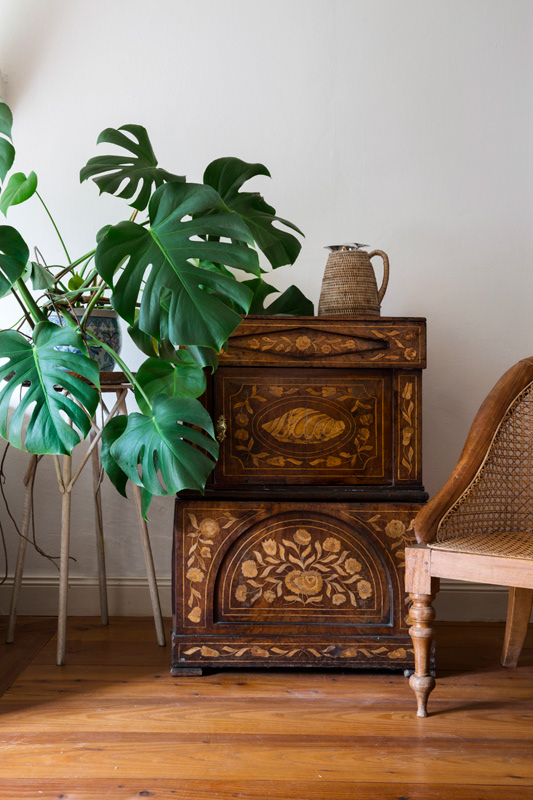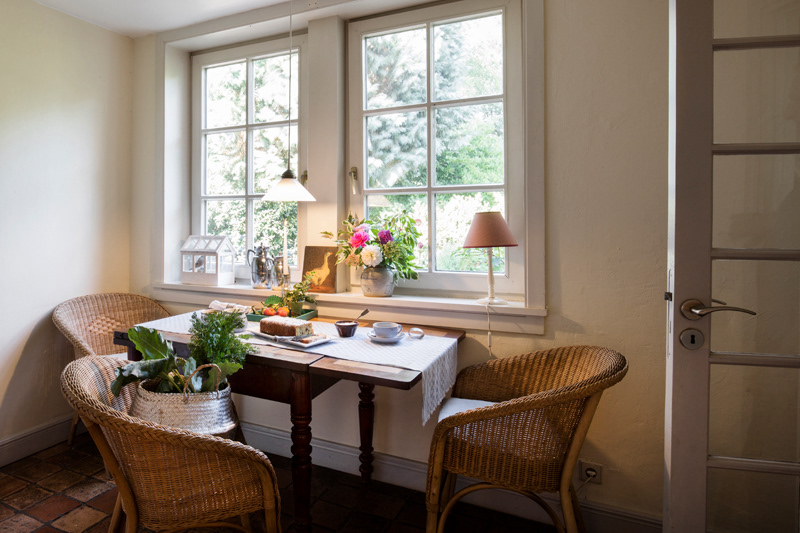 Feature available worldwide

In the marshland between Oste and Elbe, not far from Stade Anette Buchholz and her husband live together with
"Zarathustra", a peacock who landed in their garden and has stayed ever since.

Driving a long drive way towards the
spacious house embedded in a dreamlike, more a
park-like garden, as if created for a bird of his stature.
Who could say to have a picnic by your own pond?
Because of the big windows it stays even during darker seasons always pleasantly bright inside this house.
The inside it is characterised by warm tones and finest materials.

Wooden planks and terrazzo floors
enhance the pleasant feeling in autumn, not to forget
because of the large fireplace in the living room.
A special feature are the many practical built-in cupboards, an alcove bed, and the large bookshelf
in the library, that a local carpenter had made out of the old kitchen.
Photography: André Reuter
Styling: Miriam Hannemann
Country of origin: Germany
English text available on request
German Text available on request
If you are interested in this feature or if you have any questions, please contact us with this form or send an email to contact@andrereuter.com