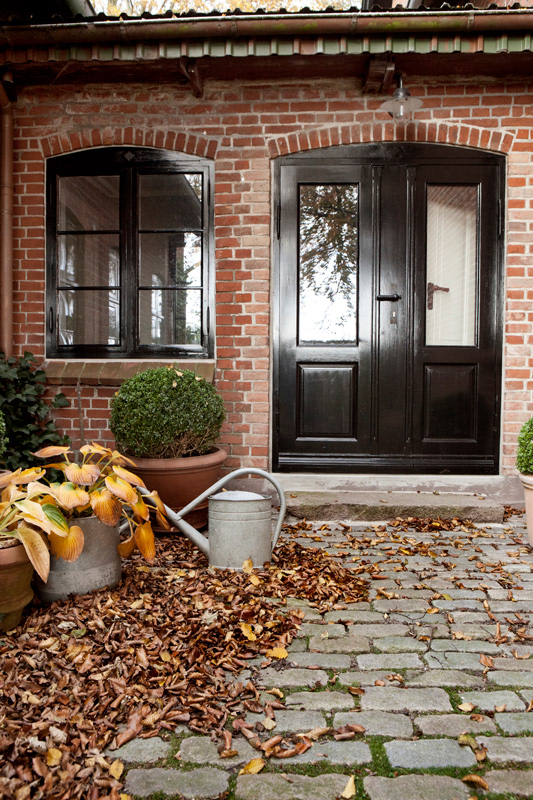 Feature available worldwide except Germany
The home of Debora Raetz, her husband Arne and their three children Mia, Lina, Jannis and their dog Henriette.
Old brick-countryhouse, built in 1901 by a teacher, renovated during the last 10 years by Debora with her personal touch and her family.
A bright appearance inside the house. Tall stucco ceilings with either wooden or stone floors.

The furniture, like antique wardrobes are mostly painted in white and although from fleemarkets from England or France they seem very modern,

the window frames are painted in black just like the piano , and the wooden antique beds for the children stay untouched.

The diffrent styles vary from nordic, classic to antique. A mix of grey-scale, white, black and warm tones.

Decorations very simple and sometimes playfull. The owner pays attention to the minutes details.
Photography: André Reuter
Styling: Miriam Hannemann
Country of origin: Germany
German Text available on request
If you are interested in this feature or if you have any questions, please contact us with this form or send an email to contact@andrereuter.com