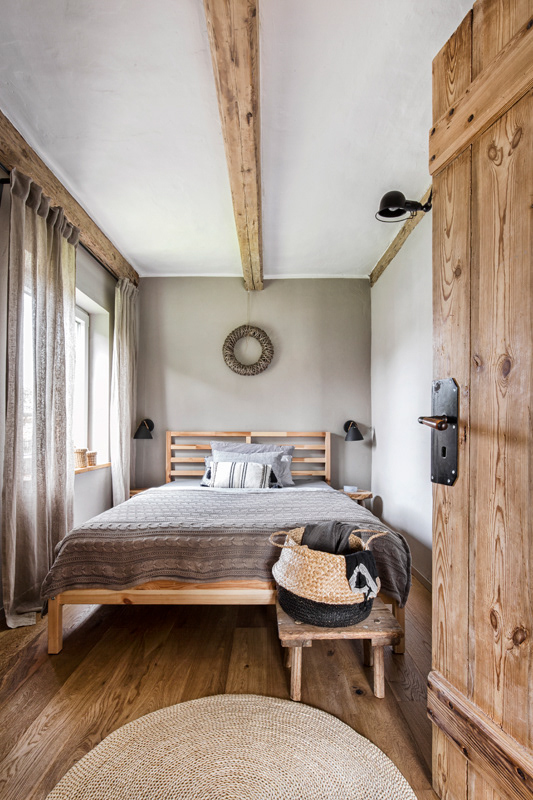 Feature available worldwide except Germany
Julia and Jens were looking for a cottage for their little family.

Not only their two daughters needed this home in the country as a compensation for living in the big city.

They have finally found a small house in the country, very close to the sailing and surfing paradises Heiligenhafen and Fehmarn.

Actually it is only a stone's throw away from the Baltic Sea.

It was a lot of work to begin with.

The effort renovating this house was truly worth it in any case- as you can see today.

When a creative couple (a graphic designer and an architect) are attracted by such a project, one can only expect something special.

Julia's and Jens's love for the Netherlands is reflected in the decoration.

The "Modern Rustic" style fits in wonderfully in the former servant's house from 1880. The family is spending lots of free time here if their time allows to do so.

If not, the cottage is also rented out.

Photography: André Reuter
Styling: Miriam Hannemann
Country of origin: Germany
English text available on request
German Text available on request
If you are interested in this feature or if you have any questions, please contact us with this form or send an email to contact@andrereuter.com