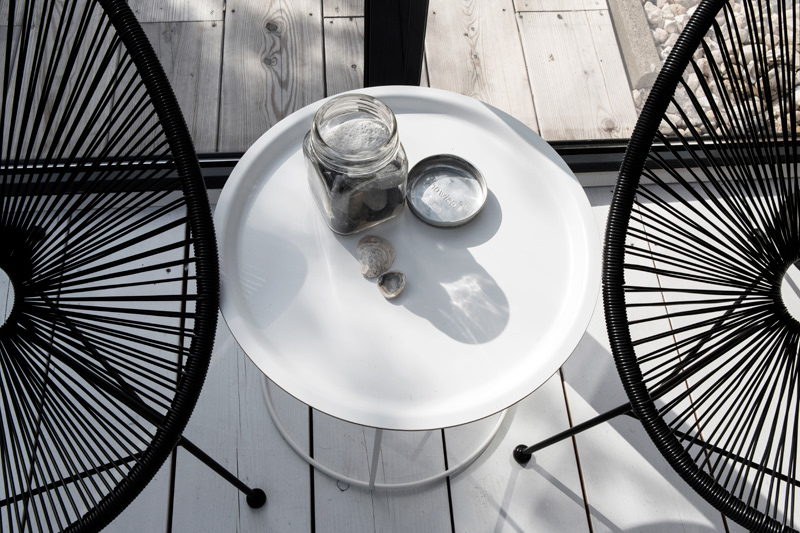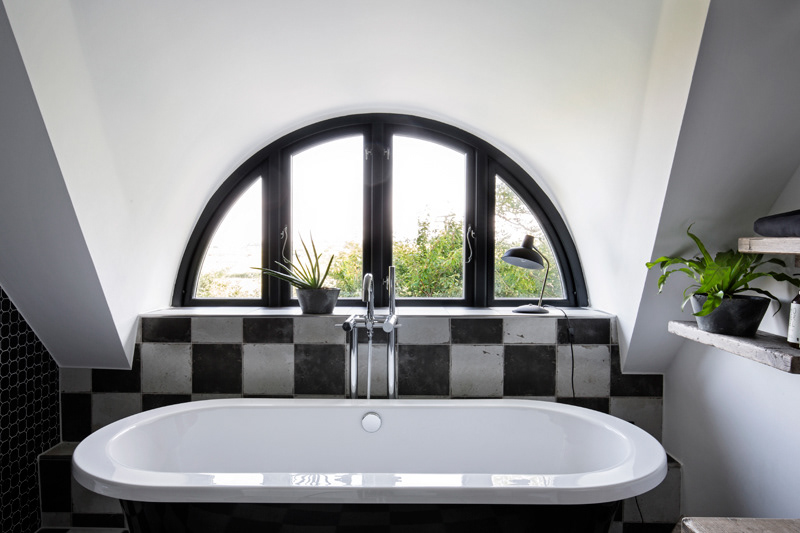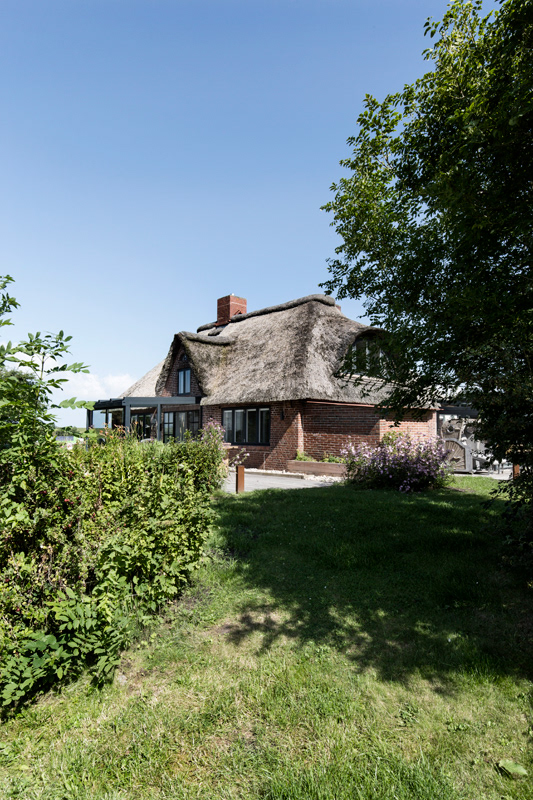 Feature available worldwide
Within sight of the famous lighthouse of Westerhever, in the middle of the nature of the North Frisian Coast,

Claudia and Klaus have built their own retreat far away from the busy life in Hamburg.

They put a lot of emphasis on the individual character, during the renovation of the 140sqm thatched cottage.
The interior is a combination of international design classics, handcrafted furniture, "industrial style" with Scandinavian influences.
Due to its location on a dwelling mound, they have a wonderful view over the landscape of the peninsula Eiderstedt.
Modern conservatories are ensuring a bright athmosphere inside the house.

If Claudia and Klaus are not using the retreat for themselves, they rent the house for guests from time to time.
Photography: André Reuter
Styling: Miriam Hannemann
Number of images: 72

Season: Summer
Country: Germany
English text available on request
German Text available on request
If you are interested in this feature or if you have any questions, please contact us with this form or send an email to contact@andrereuter.com