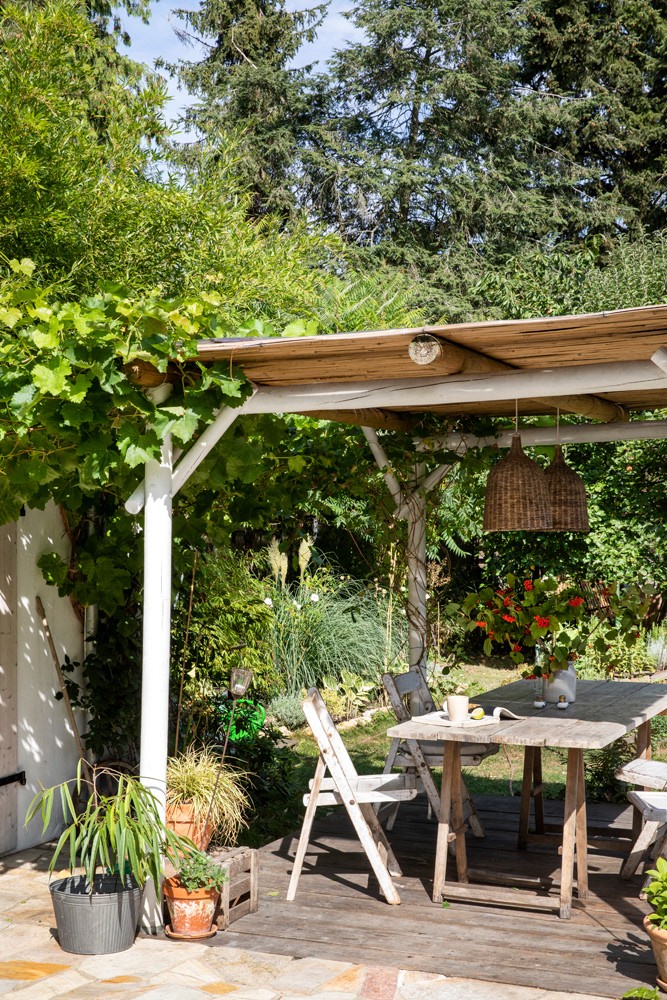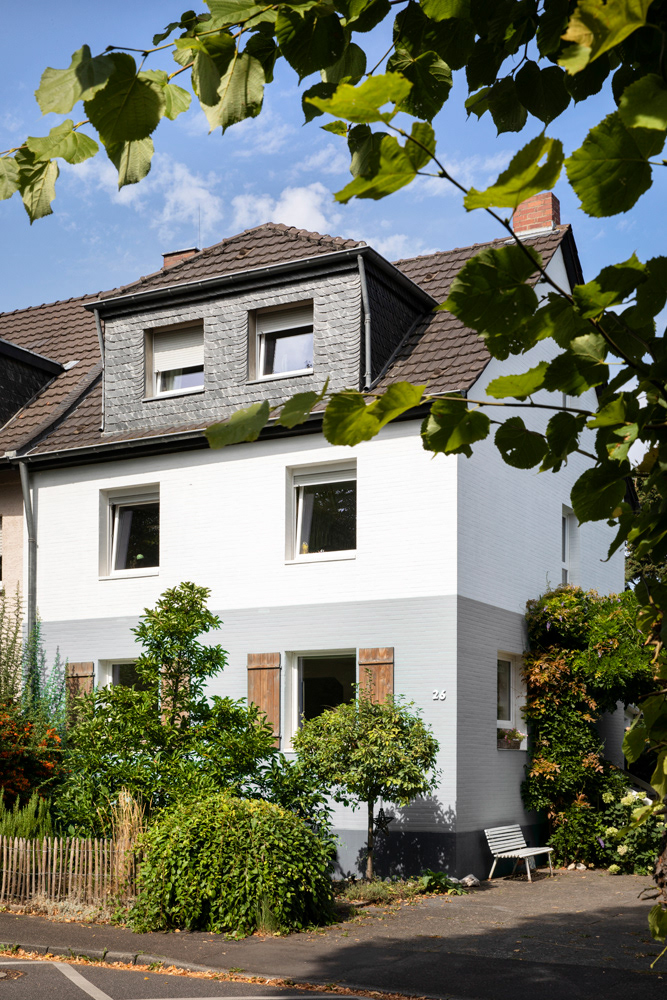 Feature available worldwide except Germany & The Netherlands & Belgium
In a small town near Cologne, Nathalie, her husband and their two children have created a life for many years that one thinks he is living on an island. 
When they moved in they didn't have to do much renovation work on this three-storey house, all they did was just repainted everything. 
In the end, a conservatory was added, which considerably increases the living space on the ground floor. 
Nathalie's style is somewhat reminiscent of the sunny island of the Mediterranean and is a skilful mix of flea market, DIY and a few designer pieces. 
She has also brought back some furniture from many of her travels. 
The family shares their garden with some cheeky chickens, which are always trying to get into the house. 
Nathalie is also professionally involved in furnishing and still dreams of her own online shop for furnishings and decoration, which she would like to realise soon.

Photography: André Reuter
Styling: Miriam Hannemann
Number of images:  66
Season: Summer
Country: Germany
English text available
German Text available
If you are interested in this feature or if you have any questions, please contact us with this form or send an email to contact@andrereuter.com