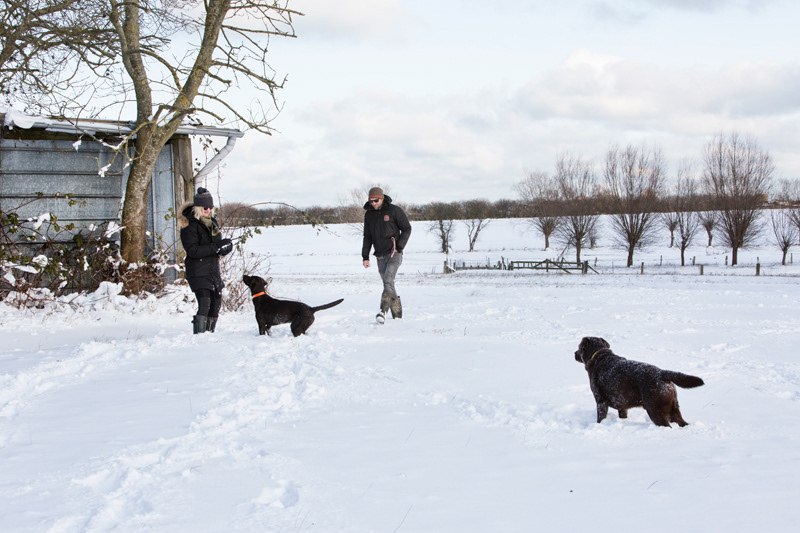 Feature available worldwide 
Janna and Wolf, a couple from Hamburg, love to spend especially their christmas holidays in their farmhouse directly at the Baltic Sea.
The thatched house is part of a historical court from 1760.
In just one year they have rebuilt and renovated it.
For Christmas they arrive after just a 3hour drive with two Labrador dogs and two cats and with lots of presents and loads of decorations.
Hardly arriving at their holiday home the large fireplace needs to work.
Then the big event is finding the perfect tree in the Forest.
This year they found a beautiful but really tall tree.
Later the son and his girlfriend arriving and are starting the Christmas bakery.
It clearly shows that everyone in the family is a big fan of a certain British SUV.
Wolf is playing the guitar, while Jana has this special thing about the new Snowflake from Swarovski.
Every year she is adding a new snowflake out of crystal to her Christmas tree.
Homemade Landrover biscuits decorating the cake, setting the long Table in shimmering silver, gold and with lot's of candlelight in glasses.
Branches of fir and real candles in lanterns throughout the house turn it Into a special place.
Photography: André Reuter
Styling: Miriam Hannemann
Country of origin: Germany
English text available on request
German Text available on request
If you are interested in this feature or if you have any questions, please contact us with this form or send an email to contact@andrereuter.com