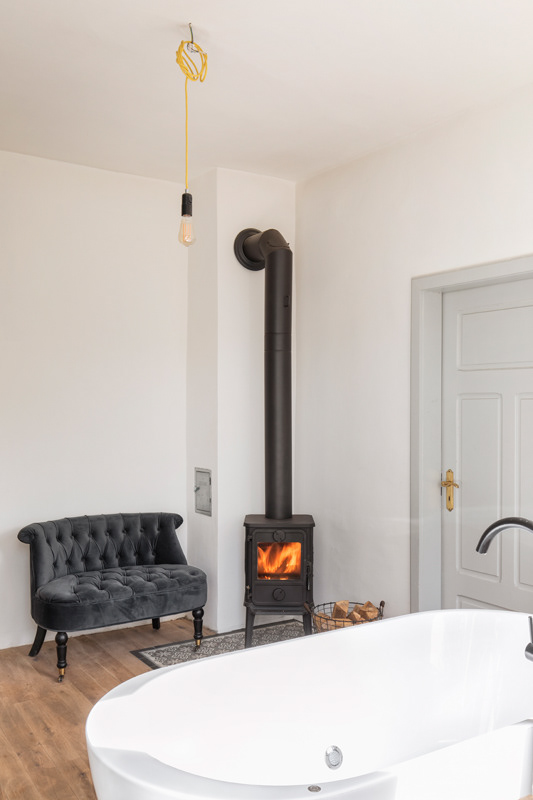 Feature available worldwide
Family Retreat in the Lake District
Daniel and Ulla live with their daughter Emily and son Luka mostly in Berlin, but they have long been drawn to the countryside. 
So it was only a matter of time before the family could call a country house in the Feldberg lakeland their own. 
The former weaving mill was renovated with a lot of love and natural materials, and now the four of them enjoy spending their free time 
here in the middle of the many lakes. 
Both working in IT and usually living the urban life, enjoy the outlook of renovating these project by doing something physical by involving both their children. 
The two have furnished the house in a mix of old and modern, with lots of white, light wood and small colour accents creating a cosy, Scandinavian-like atmosphere. 
To be safe from unwanted surprises, Daniel and Ulla also bought the adjacent property without further ado, on which there are two ruins (the miller used to live here). 
The older of the two buildings dates back to the time of the "Thirty Years' War" (1618-1648), so there will be plenty of work to do in the coming years with the planned
 renovation of these two gems.

Photography: André Reuter
Styling: Miriam Hannemann
Country of origin: Germany
English text available on request
German Text available on request
If you are interested in this feature or if you have any questions, please contact us with this form or send an email to contact@andrereuter.com