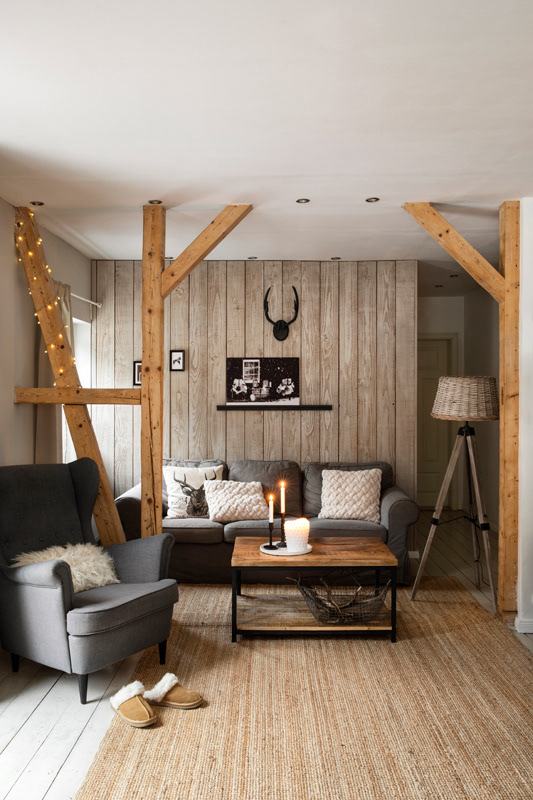 Feature available worldwide except Germany
In 2012, a young couple took a big and courageous step into a new future, not knowing how much this would shape their future lives. 
Against all advice, they bought an old, run-down house in the Upper Harz and renovated it with a lot of their own ideas and work. 
They wanted to rent it out once finished to make a living from early on. 
The hosue was located in the middle of nature on the outskirts of a typical laid back Harz village. 
At that time, the Harz region was at its lowest ebb in terms of tourism, and so the two wanted to use this house as the beginning of the revival and 
rejuvenation of the mountain region. 
When furnishing the 160-square-metre house, Loana & Malte combined found objects from junk dealers with antiques and modern elements. 
The old floorboards were elaborately refurbished and the small-scale room layout was broken up in favour of spacious living areas. 
Warm natural tones and natural materials create a relaxed and calm atmosphere. 
The house and the area have their charms in every season, especially in the beginning of spring when the last snow is still lying. 
The experience they gained here with their first Harz house was the basis and encouragement for the renovation of several other houses and cabins 
in the mountains of the Harz. 
For Malte and Loana, the Harz mountains have long become the focus and inspiration of their lives.

Photography: André Reuter
Styling: Miriam Hannemann
Country of origin: Germany
English text available on request
German Text available on request
If you are interested in this feature or if you have any questions, please contact us with this form or send an email to contact@andrereuter.com