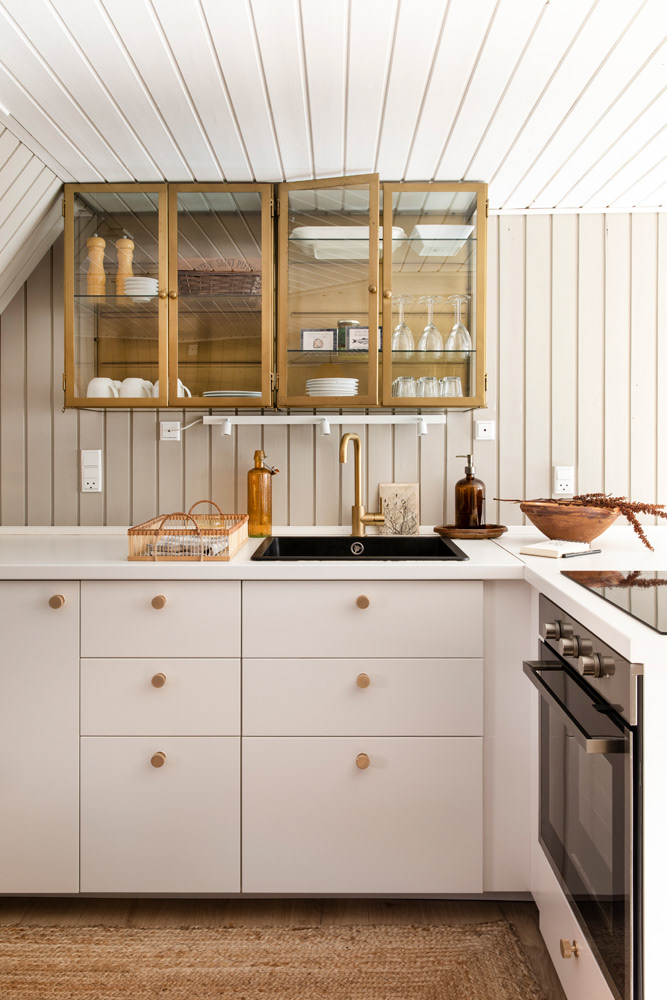 Feature available worldwide
The Danish island of Ærø is located in the lower part of the South Fyn archipelago, called "Danish South Seas" and has a long seafaring tradition. 
Characteristic for the island is the slightly hilly landscape, the harbours in the small villages with their narrow streets and cozy houses and the 
colorful beach huts in Marstal and Ærøskøping. A true autumn retreat! 
Here, Tine bought a small skipper's house a few years ago, just a few meters from the harbour of the village of Marstal and renovated it according to her own ideas. 
The result is a cosy retreat of 62sqm, furnished with a mix of vintage pieces and modern scandi style. 
Tine and here husband like to spend their free time here or rent the gem also to vacation guests. 
Tine lives on the large neighboring island of Fyn and here she also runs a store for furniture and decoration in French and Skandi style.

Photography: André Reuter
Styling: Miriam Hannemann
Country of origin: Danmark
English text available on request
German Text available on request
If you are interested in this feature or if you have any questions, please contact us with this form or send an email to contact@andrereuter.com