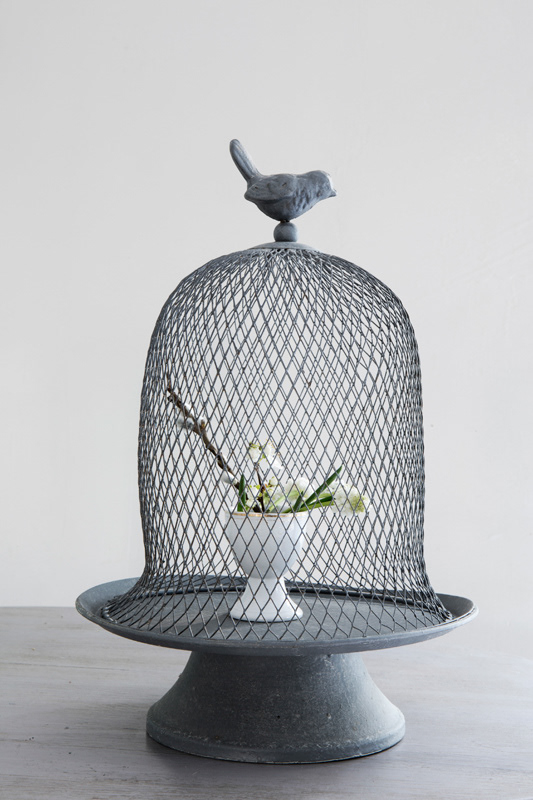 Feature available worldwide
Featuring:
Christine, formerly owner of an advertising agency in Hamburg, gave up her city-life for her new career in the countryside.
Now she refurbishes and rents out old cottages for holidays in Northern Germany.
The home:
Thatched cottage from around 1780 on a peninsula in Northern Germany.
Discovered in 2013 by Christine, bought and rebuild in 2014. 90 sqm living space, double wing doors open up to the 16sqm terrace

and a 900 sqm garden with a view onto a meadow and pinetrees.

Two bedrooms, one with a canopy bed and antique portraits, the other more romantic.

A Fireplace to warm up this lovely house.
Holiday rental to people who need relaxation and who love her personal style.
The Style:
Shabby nordic style with a very personal touch in spring.
Light drenched rooms colored in white, grey and lime green.
Furniture and antiques from Northern German and Danish flew-markets, refurbished by Christine.

The new windows were custommade in old danish style.

Photography: André Reuter
Styling: Miriam Hannemann
Country of origin: Germany
English text available on request
German Text available on request
If you are interested in this feature or if you have any questions, please contact us with this form or send an email to contact@andrereuter.com