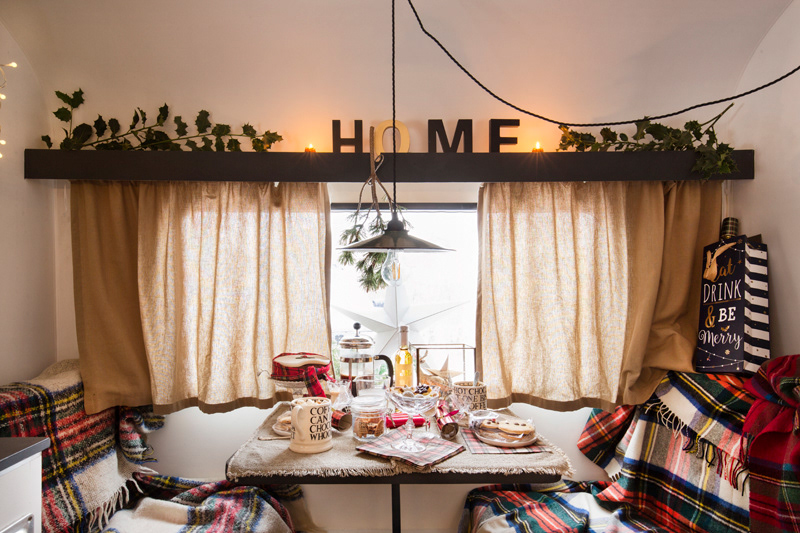 Feature available worldwide except Germany
Driving Home for Christmas
Every year at Christmas time, Meli, a student sets off in her Jeep from Hamburg to the  idyllic nature park Lauenburg Lakes to spend Christmas 
with her family. The special thing about this time of year is that Meli then lives in a small converted vintage caravan from 1978. 
That may sound a bit spartanious to do so in winter, but it is not at all, as her mum always remembers what sweets and xmas-surprises 
she used to enjoy when she was a little girl. 
The caravan has been remodelled especially for guests and has all modern conveniences, such as underfloor heating, TV with DVD, wifi, etc. 
She sleeps in a comfy bed with a slatted frame, a thick mattress and flannel bed linen, so the nights are very comfortable and cosy. 
Meli always looks forward to the see her family and the Jack Russell Terrier Monty, who grew up with her. Together they explore the woods and lakes in the area. 
Often friends or family like to come up to join her, who then skate on the neighbouring pond and chill out by the open fire, 
ideally with a hot chocolate or Gløgg to keep their hands nice and warm. 
So it will be another cozy Christmas -not far from home- but in the middle of nature.

Photography: André Reuter
Styling: Miriam Hannemann
Country of origin: Germany
English text available on request
German Text available on request
If you are interested in this feature or if you have any questions, please contact us with this form or send an email to contact@andrereuter.com