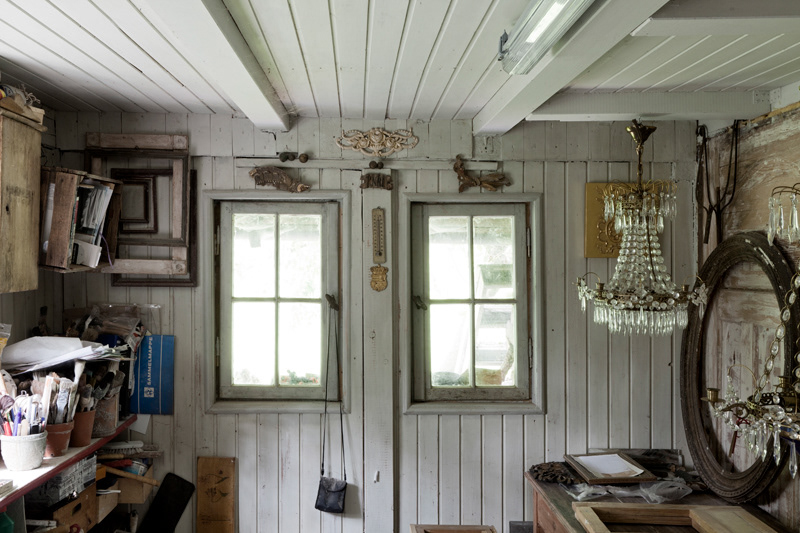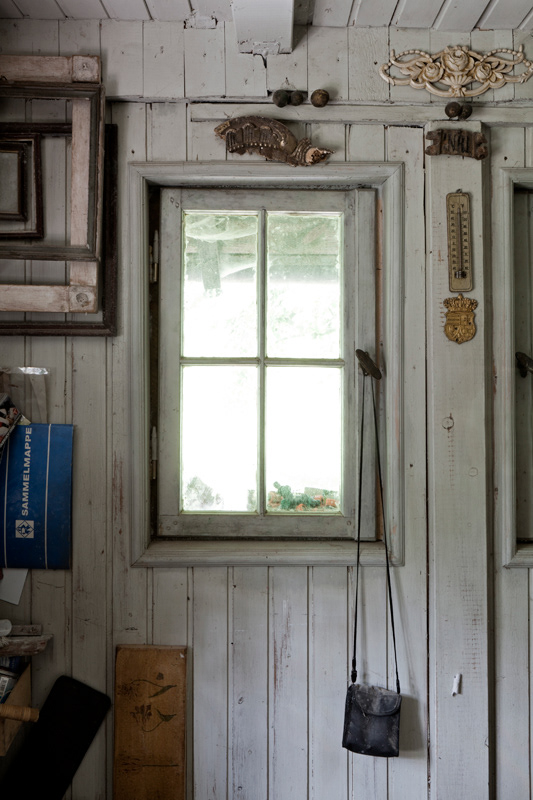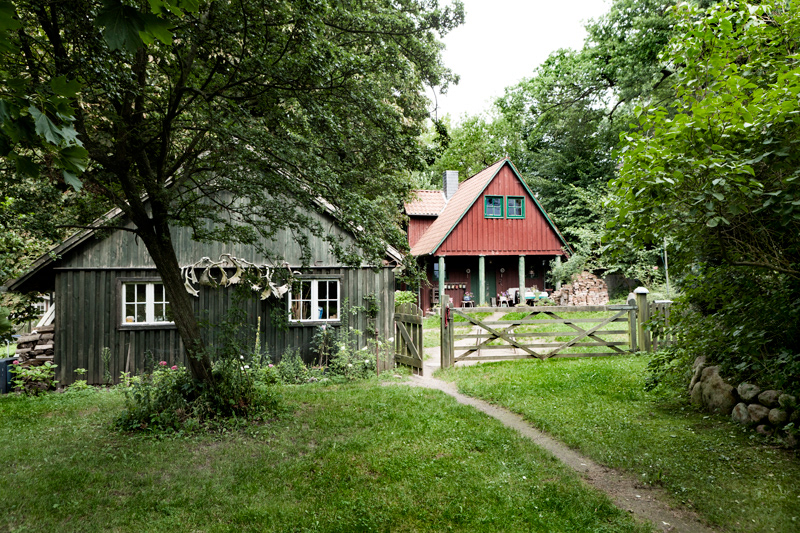 Feature available worldwide

Featuring:
Julia lives her personal "swedish way of life" nearby the Plön Lake in Northern Germany, in a little, rustic wooden house.
Next to her house, she runs her own atelier where she practices a special craft of painting and refurbishing furniture.
She also owns a wooden gardenhouse with a beautiful flowergarden.
It is integrated inside a big park that runs with the family's countryhotel.

The Home:
Julias small house was a former stable and was possesed for ages by her grandparents.
The red paint gives the impression of a swedish wooden house, although the terrasse looks like the ones from the area of the Blackforest,
while the gardenhouse looks like out of a childrens book with paintings from  Carl Larsson.
Julia loves to return with dog Lise after long walk along the nearby lake.
The heating is like in the old days .
Nice and an cozy in winter with heat just from a woodstove.
Lot's of candles, flowers in vases, painted carpets made out of seagras and furniture that is waiting for a coat.

The Style:
A mix of Swedish, gustavian, french style.
Refurbished and styled with her special kind of art and craftmanship.
Antique furniture painted with self manufactured chalkpaint and waxed afterwards is Julia's passion.
Timeless decorating. No hints of todays life.
Her own wallpaintings in the bathroom, tradional rustic floors in stone on the ground floor, wooden floors upstairs. Very authentic just like
the owner herself.

Photography: André Reuter
Styling: Miriam Hannemann
Country of origin: Germany
German Text available on request
If you are interested in this feature or if you have any questions, please contact us with this form or send an email to contact@andrereuter.com