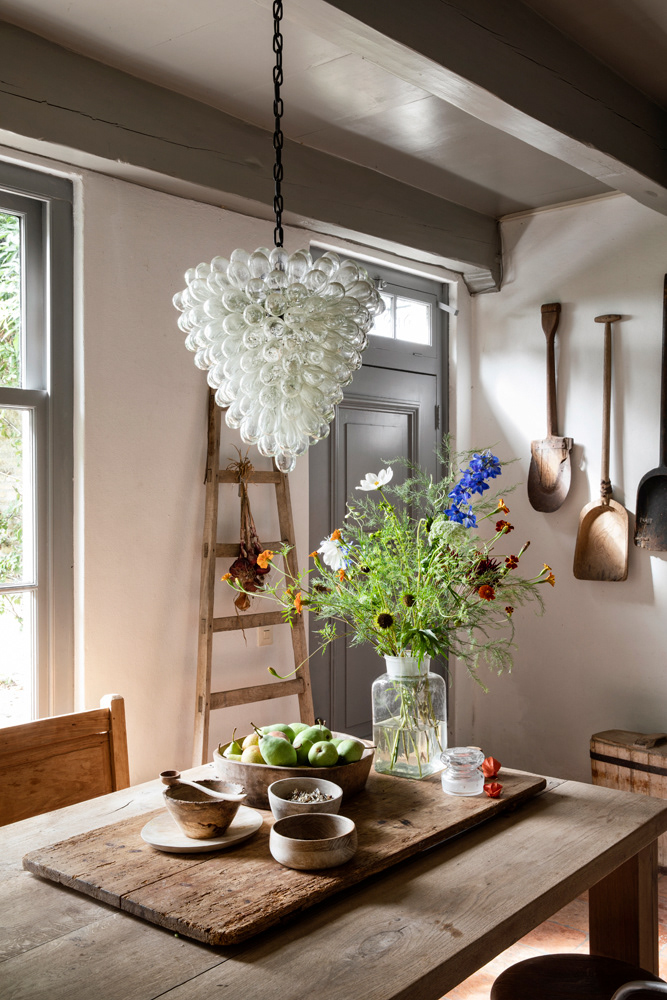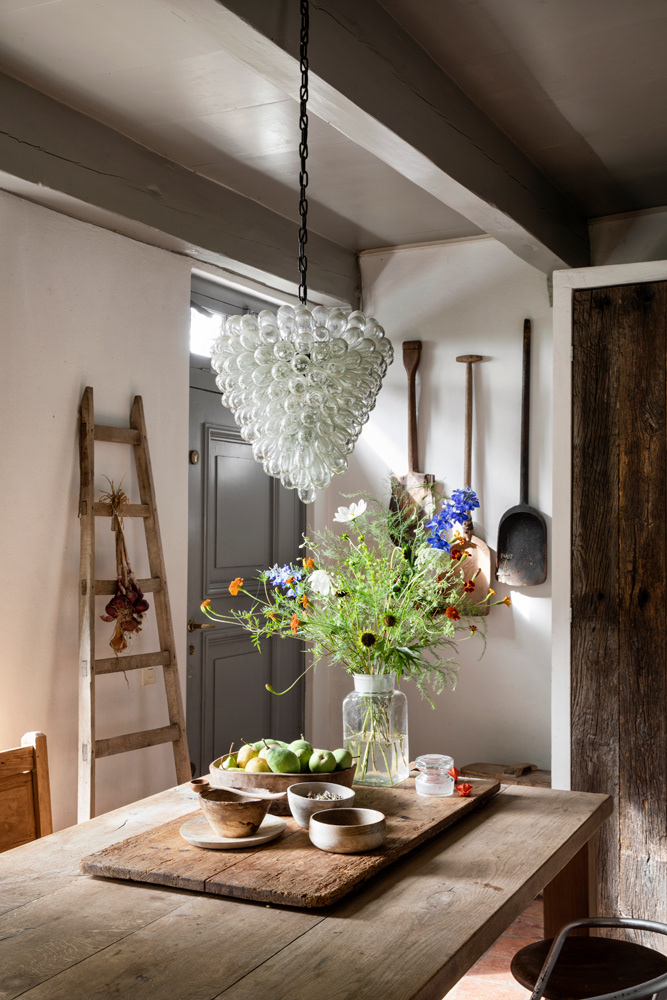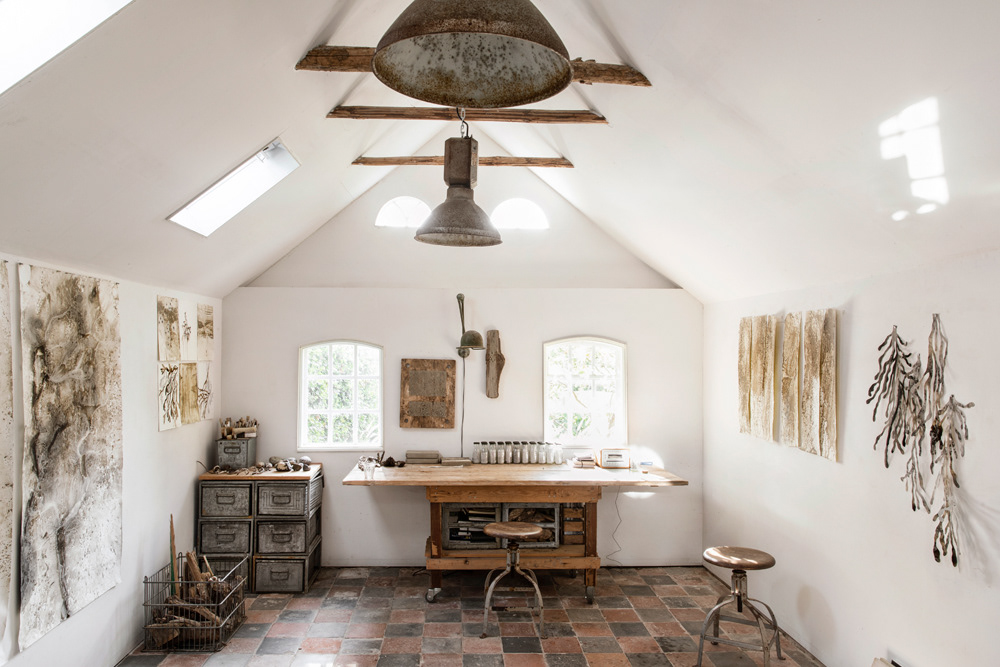 Feature available worldwide
Pauline, a dutch artist, is living with her partner Hans in a former bakery from 1635. 
It is the oldest house in the small village, in the Dutch part of Friesland. 
They used to live on Hans´ farm, where they also ran a B&B. 
After the children left home, however, they wanted to downsize and found this gem, situated between two canals/grachten, 
with a studio cottage and a wonderful garden. 
Pauline is an artist through and through, which is reflected not only in her work but also in the almost poetic decoration of the house. 
Her creative free spirit is inspired by her long walks along the Frisian Wadden Sea. 
Here she takes home with her what she sees, the wind and the scent of the landscape, to transform her impressions into drawings, 
paintings and installations in her studio. 
She usually is mixing locally collected materials and found objects, which she also likes to decorate artistically in her house. 
The whole house is a composition of modern furniture and vintage finds, modern art and flowerboucets out of her own garden.

Photography: André Reuter
Styling: Miriam Hannemann
Country of origin: The Netherlands
English text available on request
German Text available on request
If you are interested in this feature or if you have any questions, please contact us with this form or send an email to contact@andrereuter.com