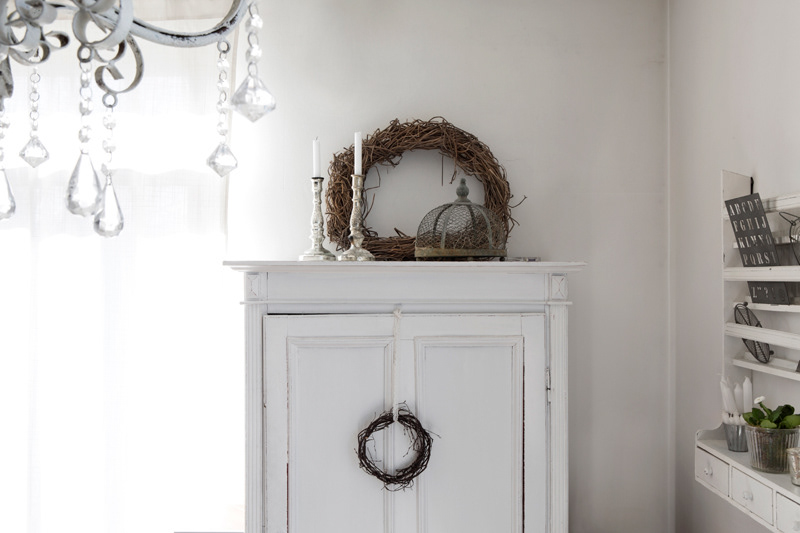 Feature available worldwide
Springtime in the Countryhouse
This bright 160qm large country house with its garden is beautifully located in northern Germany, near the
Lauenburg Lakes.

Sonja has always had a crush for scandi style.
Much of her furniture comes from up north.

Above all she loves the private
Garage flea markets called "Loppis", which she loves
visiting during their familyholidays in Sweden.
2004 the couple decided to built this modern house with a scandinavian touch in a wooden frame construction
with unusual tall ceilings, followed by large floorboards and grey solid wooden windows,which at the time were hard to be found.
The colours white and grey, that one finds often in scandinavian houses built the base.
Another special feature is found in the kitchen.
Behind clay plaster an underfloor heating that is hidden inside a wall, which spreads a very pleasant warmth.
Sitting here around the table Sonja and her husband, their four children and their tomcat.
Photography: André Reuter
Styling: Miriam Hannemann
Country of origin: Germany
English text available on request
German Text available on request
If you are interested in this feature or if you have any questions, please contact us with this form or send an email to contact@andrereuter.com