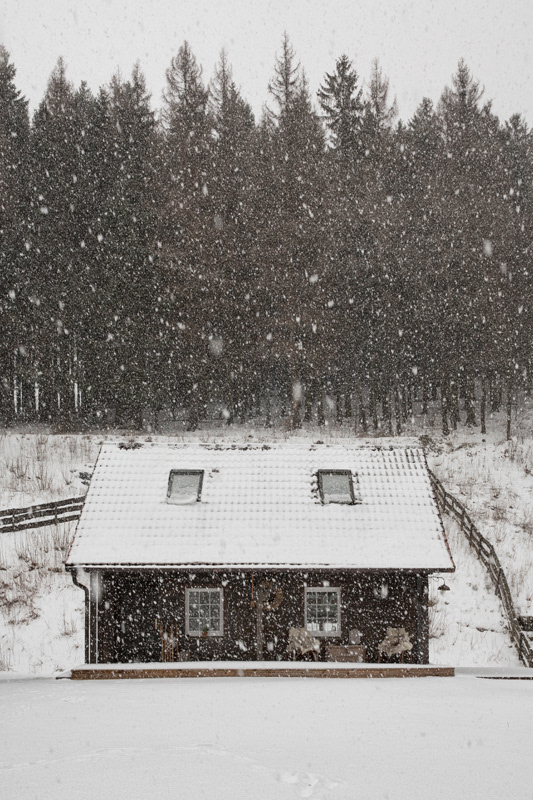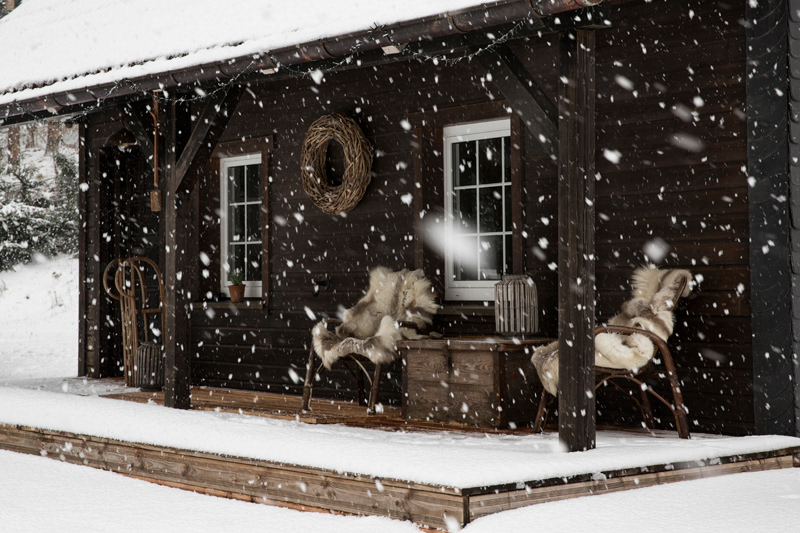 Feature available worldwide except The Netherlands, Belgium
When you think of Christmas, you inevitably think of a cozy house, lit by candles on a Christmastree and snow-covered landscapes. 
But the northern German Christmas season can often be rainy, which is why Miriam and André, with their Brittany Spaniel "Mara" 
were drawn to rent a secluded little hut in the snowy mountains. 
The couple got lucky not even far from Hamburg in northern Germany.  
When finding the perfect cabin in the mountains the two of them thought that this was a very good basis for this years perfect Christmas in the snow. 
So they packed up their bags full of Christmas decoration and warm clothing. 
According to their idea of a cozy Christmas away from their family they brought all the presents, candles, marzipan and books with them. 
Here you can step outside the door and take long walks in the snow-covered forest, go skiing or just sit in front of the hut with a hot mulled wine under a big open sky. 
The landlords had payed great attention to sustainability, high-quality materials and individual furnishing full of character. 
The right Christmas decorations were important to both of them. 
As the couple is working as a photographer and a stylist who produce beautiful stories of special people, houses and gardens,  for magazines and books all over the world.

Photography: André Reuter
Styling: Miriam Hannemann
Country of origin: Germany
English text available on request
German Text available on request
If you are interested in this feature or if you have any questions, please contact us with this form or send an email to contact@andrereuter.com