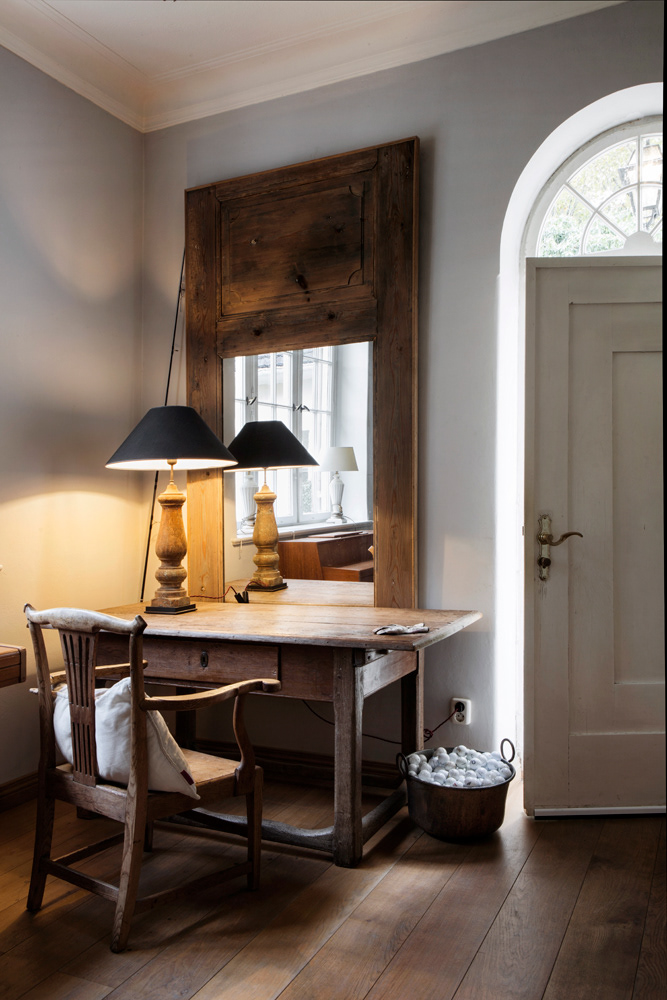 Feature available worldwide

Surrounded by old trees, which are now in beautiful autumn colours, the Baron of Kap Herr lives with
his family in this spacious house that he has inherited from his father.
Well transformed into a modern home of todays needs, Fabian lives and works from here,
a perfect place not far from Hamburg.
His penchant for furnishings, his love for antiques from the time of Swedish mansions
at the end of the of the 18th century, is not to be overlooked.
The whole house is decorated with furniture of the Gustavian style: Fabian trades in Antiques.
The appropriate name of his company: "King Gustav Antiques".

Photography: André Reuter
Styling: Miriam Hannemann
Country of origin: Germany
English text available on request
German Text available on request
If you are interested in this feature or if you have any questions, please contact us with this form or send an email to contact@andrereuter.com