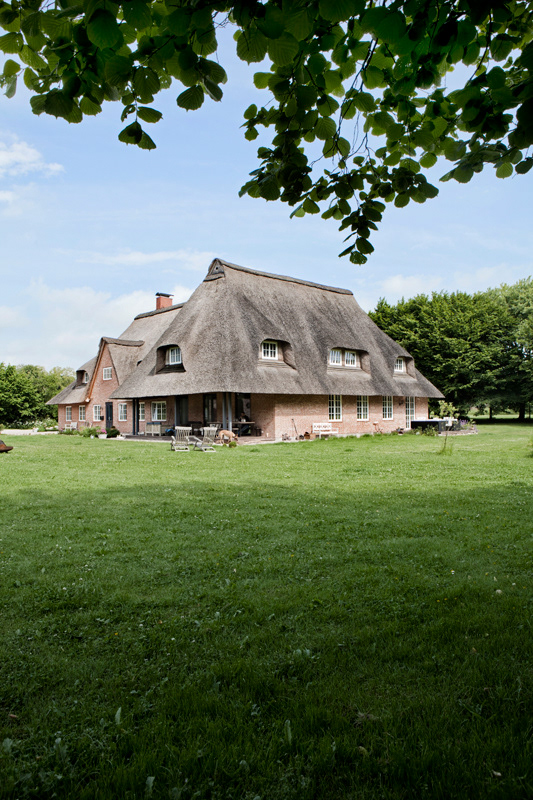 Feature available worldwide

Featuring:

George, Gudrun and their twin sons. The family decided one day to move away from Hamburg and away from the stressful life as journalists. Now, they are living their country life with a dog, three parrots, two gees and two wild ducks.

The Home:

Renovated former school near the Baltic Sea in Schleswig Holstein, Germany. Spread out on the large property one can find a pond, old trees and a thatched barn, in which the family shelters different vehicles like an old tractor, a quad and a riding mower.

The Style:
Inside the house one finds vintage furniture, mixed with new modern pieces, where quite a few of them are handmade by Westphal Industries. Together with the window frames in black metal the home got a rustic appearance. A modern fireplace was put in just next to the open kitchen, and furthermore the interior consist of an interesting mix of entertainment like a piano, archery, golf cubs and skateboards.
Photography: André Reuter
Styling: Miriam Hannemann
Number of images:  60

Season: Summer
Country: Germany
English text available on request
German Text available on request
If you are interested in this feature or if you have any questions, please contact us with this form or send an email to contact@andrereuter.com