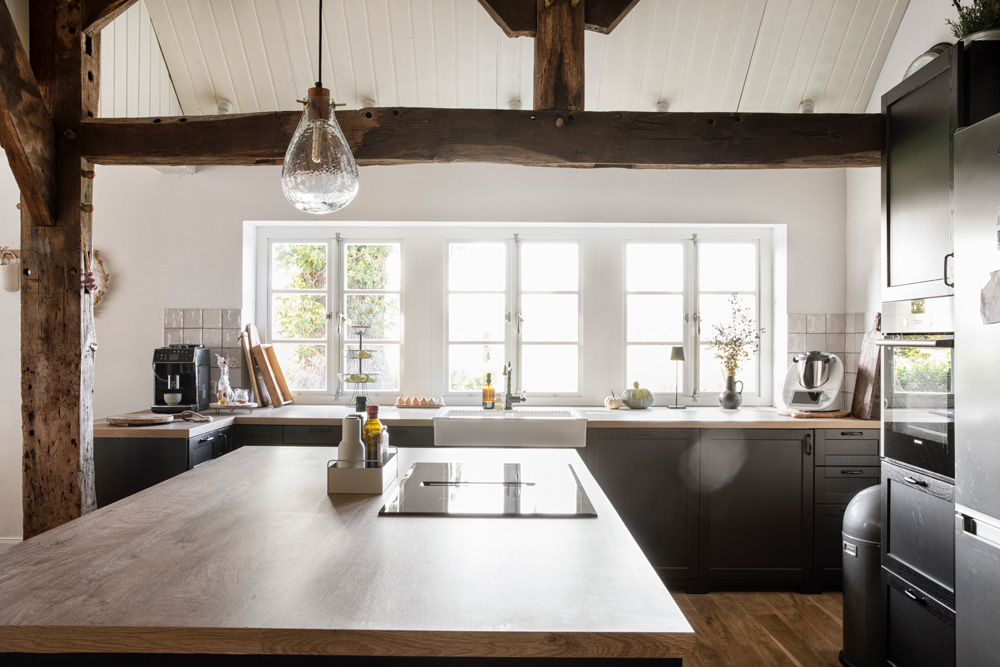 Like a Phoenix rising from the Ashes
Not far from the city of Oldenburg in Lower Saxony, Germany, Franzi and Maurice live with their two sons Jonte & Mads in an old farmhouse, dated from 1761. 
But the house did not always look like it does today. In 2020, they only wanted to extend the previously uninhabited upper floor. 
As soon as they started building, they changed their plans completely. 
In the end, the old house was completely dismantled and rebuilt, rising like Phoenix from the ashes. 
It was important to this young family not only to reuse as much of the old building material as possible, but also to preserve the character of the original farmhouse. 
Living a countrylife with their children, based on the idea of sustainability was another important factor. 
With a lot of courage and their own efforts, they created a modern looking place for their family, their dog Ellie and meanwhile also some chickens and pigs, 
which were all rescued.

Photography: André Reuter
Styling: Miriam Hannemann
Country of origin: Germany
English text available on request
German Text available on request
If you are interested in this feature or if you have any questions, please contact us with this form or send an email to contact@andrereuter.com