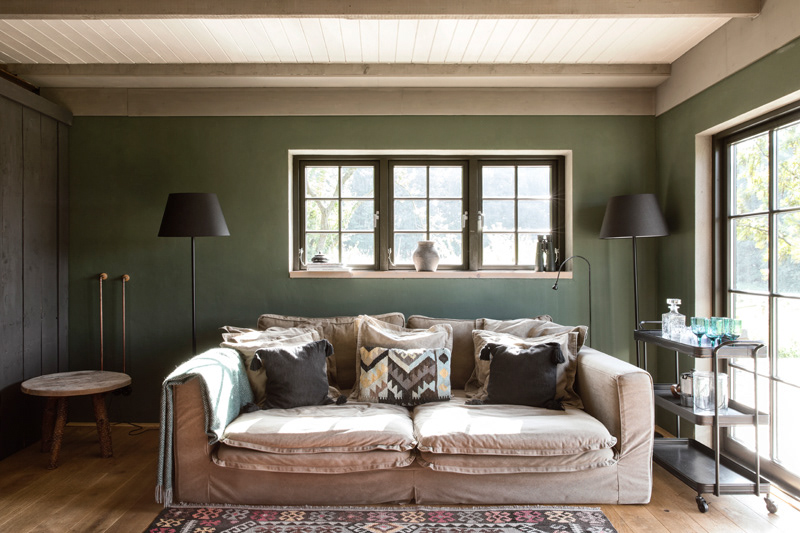 Feature available worldwide except Germany, The Netherlands
An unusual thatched cottage with its rustic charme stands in a vast landscape of a conservation area in northern Germany.
At first glance it looks like a little hut in the African savannah, but it is located in Schleswig Holstein. 
Laisa and Roman have created a retreat for guests who want to escape the hustle and bustle of the city. 
During the renovation, the fashionstylist and her husband built much of the furniture themselves, 
even from the wood they recycled during the renovation. 
The highlight for many guests is the hot tub under the open air, on the wooden terrace, with a view of the vast landscape. 
The cottage sits on a 36,000sqm plot of land near their private home, which they are currently renovating.

Photography: André Reuter
Styling: Miriam Hannemann
Number of images: 55
Season: Summer
Country: Germany
English text available 
German Text available 
If you are interested in this feature or if you have any questions, please contact us with this form or send an email to contact@andrereuter.com