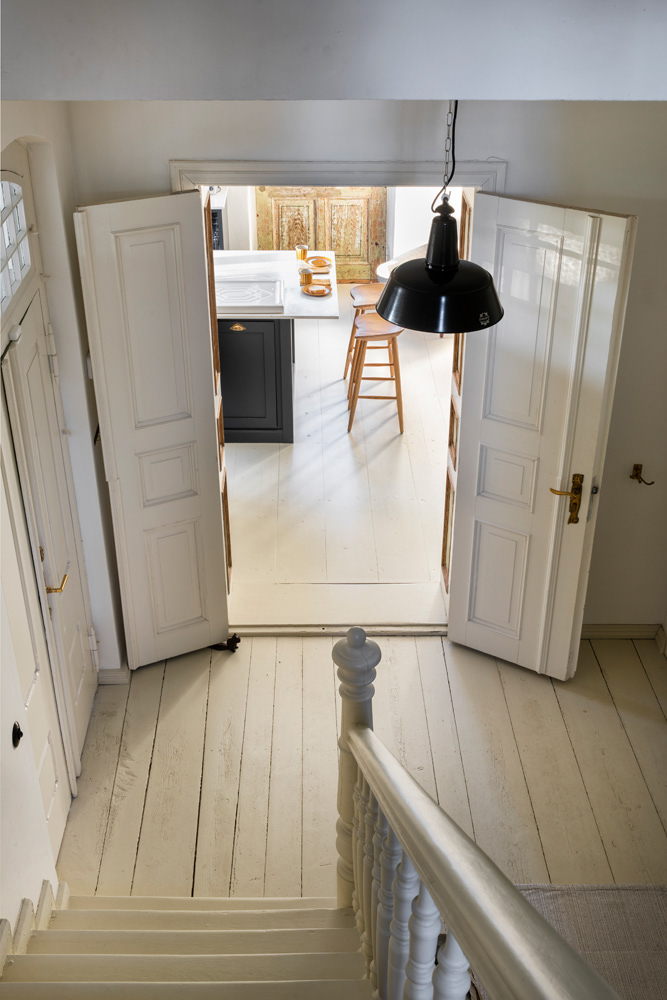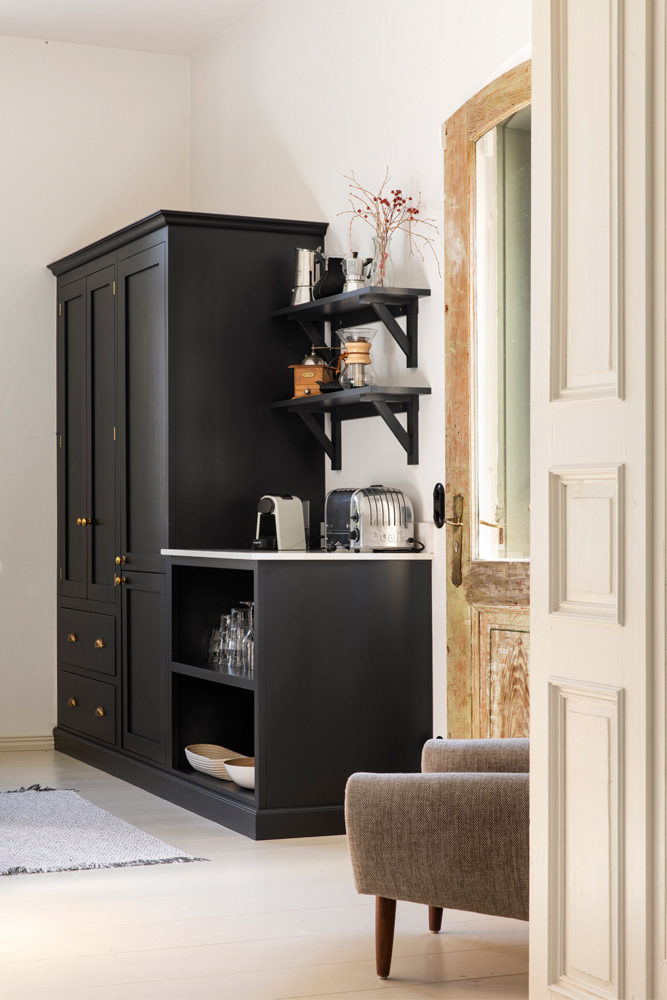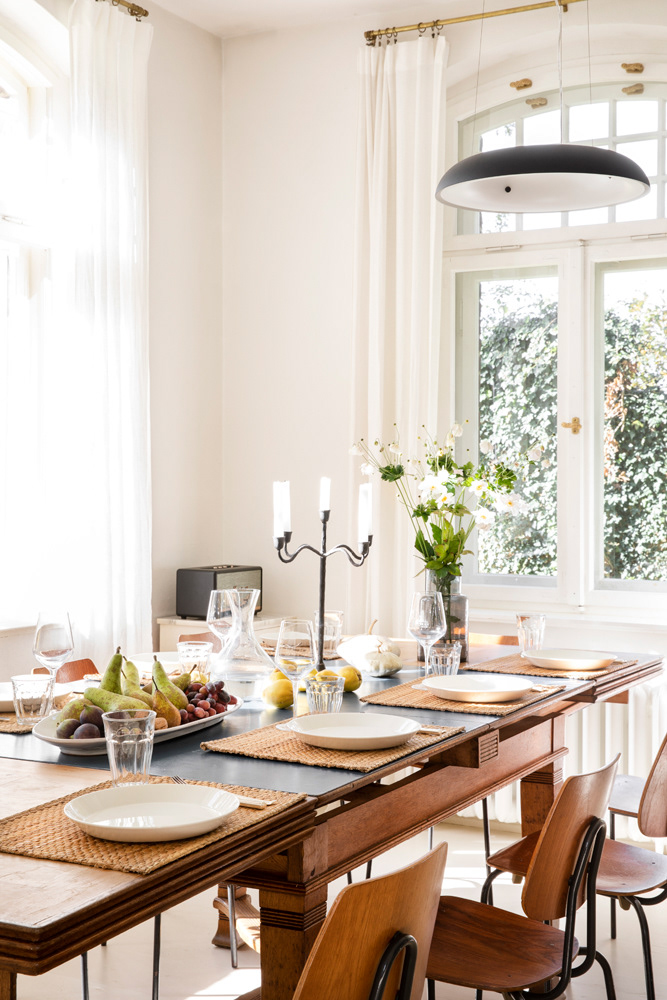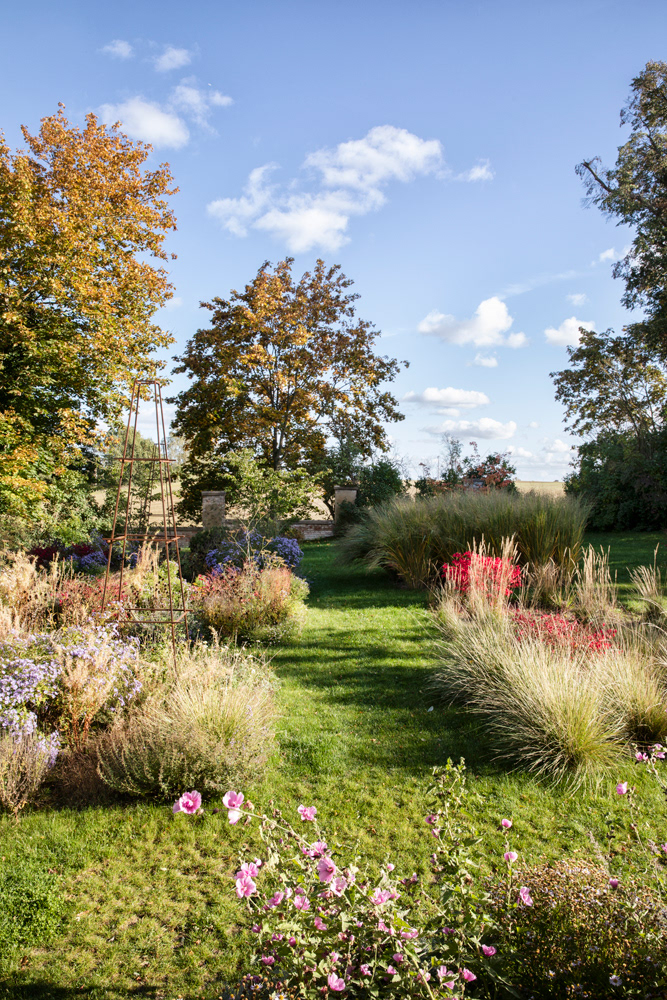 The villa was built in 1905 by a Berlin industrialist and has had an eventful history ever since. 
In 2018, it was discovered and restored to its former glory by a couple who live both in Berlin and Los Angeles.   
A listed Wilhelminian style villa, in the middle of fields and surrounded by a park-like garden enclosed by a brick wall, located north of Berlin, 
had caught the eye of some mid century lovers. They knew a house like this is a rare find. 
Since a coherent overall concept was to emerge as the result, and sustainability and quality is a very important factor to the new owners, 
it ultimately took 3 years for the elaborate work to be completed. 
High-quality materials and colours (Farrow & Ball) were used to bring light and space into the house, once closed windows were reopened, 
an English country kitchen by DeVol Kitchen was installed and a spacious living and dining area was created by removing a wall. 
Finally, the villa was furnished with modern designer pieces and Midcentury finds. 
In the newly created garden, designed by a landscape architect, typical local perennials, shrubs and hedges complement the existing stock of old fruit trees and 
a large meadow behind the house. 
The villa is now rented out to discerning guests. 
Only when Daniela and Martin are not spending the cocktail hour or more relaxing time with their own family here.
Photography: André Reuter
Styling: Miriam Hannemann
Country of origin: Germany
English text available on request
German Text available on request
If you are interested in this feature or if you have any questions, please contact us with this form or send an email to contact@andrereuter.com