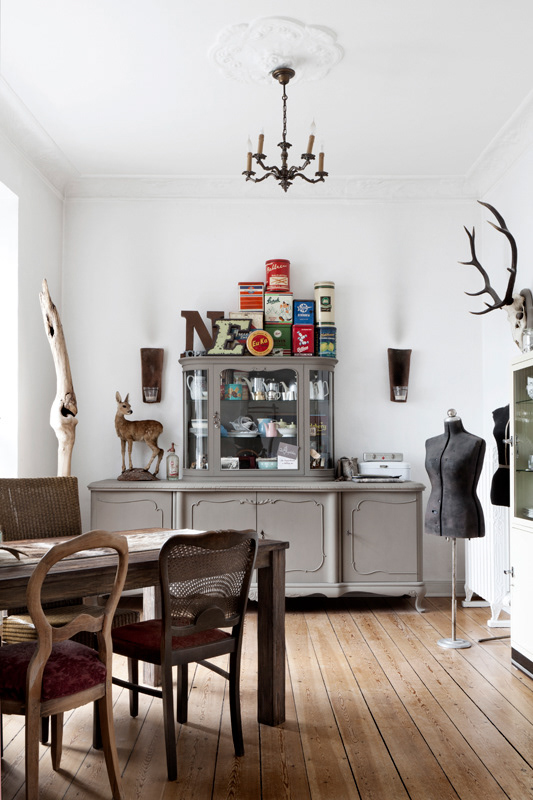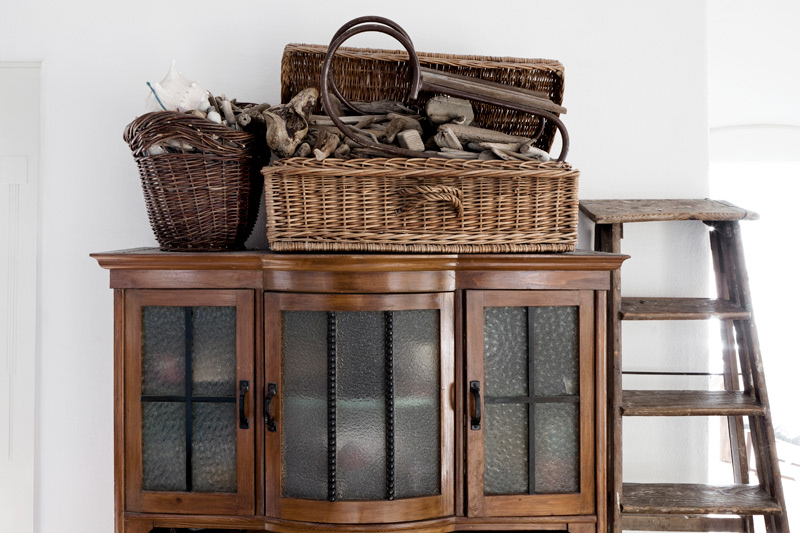 Feature available worldwide

Featuring:
The home and atelier of half danish half german designer and dog-lover Karin Gutzeit,
who manufactures bags, cushions and much more.
Using in her craftwork only furs fromcows and goats as a by-product is important to her.


The home:
An appartment in Neumünster, close to her shop, in the heart of Schleswig Holstein, North-Germany.


The style:
A collection of antique and cluttered finds mostly from danish and dutch flea-markets,
mixed with handmade organic, archaic objects.
Karin´s creations of 'still lifes' are endless exposed in her home and her own shop.
She is achieving a harmony of form, color and texture.
Using only a little color, Karin chooses plain backgrounds for her arrangements.
Most of the walls are white or dark-grey.
Her mix of dark shabby, modern rustic and industrial design is very unusual.

Photography: André Reuter
Styling: Miriam Hannemann
Country of origin: Germany
German Text available on request
If you are interested in this feature or if you have any questions, please contact us with this form or send an email to contact@andrereuter.com